Continuing Students
Registration reopens August 6.
Incoming Class of 2025
Rounds of registration: July 12-16
Extended add/drop: July 17-23
OAA schedule review: July 26
General Registration Advice
• Confirm you have your registration PIN and time ticket information in the portal.
• Resolve any holds prior to registration.
• Watch the Registration Portal video to orient yourself with self-service registration.
• (Re)familiarize yourself with the registration how-to page, registration errors and FAQ page, and Chat Assistance page.
| Term Period | Last Day to Add | Last Day to Drop | Course Withdrawal (grade of W) |
| --- | --- | --- | --- |
| First part-of-term (i.e. HES 100, EDU 120, LIB 100) | 8/27/21 | 9/8/21 | – |
| Full Term | 9/6/21 | 9/27/21 | 10/25/21 |
| Second part-of-term | 10/19/21 | 10/29/21 | – |
Select academic exceptions tab then add/drop policy  for course withdrawal details.
The Dean's List will be released for the fall term by February 15 and for the spring term by July 15. Once the list is finalized, it will be publicized via the Office of the Dean of the College webpage.
A comprehensive list of campus resources and support services are found here. Additionally, students may wish to utilize Wake's Keep Learning site, created this past spring.
Our Way Forward provides the most up-to-date information regarding academics and campus life for students and families.
Canvas is a centralized platform for online instruction: posting of course materials and  assignments, submission of work, and participation in group discussion.
Please remember, all WFU faculty, students, and staff have access to 24/7 live chat within Canvas and a WFU-dedicated support line, 833-383-5792, if you have any questions.
For students who are ill or quarantined, first seek urgent care by contacting your primary care physician and/or emergency services and follow the guidance from your local health department and the CDC. It is then required that you contact your professors as soon as able and follow protocol as explained on our medical emergencies page. 
Students needing to exit the university for any medical concern should view our polices on leaving and returning and contact our office by phone at 336.758.3320 or via email at undergraduateadvising@nullwfu.edu.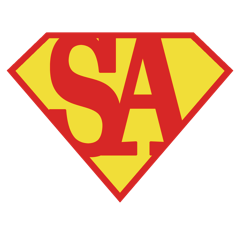 Follow WFU Student Advising for important dates, highlighted resources, and tips for success:

@WFUStudentAdvising

@WFUStuAdvising