For general inquiries, or to speak with the first available staff member, please call our main office number (336.758.3320) or email undergraduateadvising@nullwfu.edu.
OAA Staff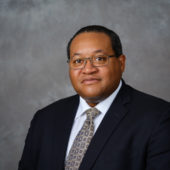 E. Ashley Hairston
Associate Dean for Academic Advising
125 Reynolda Hall
336.758.3320
hairstea@wfu.edu
A native of North Carolina, Dr. Hairston received his Bachelor of Arts in English and Politics as a Reynolds Scholar at Wake Forest University. He received his Master of Arts and Doctor of Philosophy in English Language and Literature from the University of Virginia and his Juris Doctor from the UNC School of Law. He returned to Wake Forest in 2019, after serving as Associate Professor of English and of Law and Humanities and founding director of the Center for Law and Humanities at Elon University.
Dr. Hairston's research areas include American Literature and Classical Literature, especially classical influences on African American and Southern writers, as well as the interdisciplinary study of law and humanities. He was a 2015 Virginia Foundation for the Humanities Residential Fellow. His book, The Ebony Column: Classics, Civilization, and the African American Reclamation of the West, was a Choice Outstanding Academic Title and the inaugural book of the Classicism in American Culture Series of the University of Tennessee Press.
In his free time, Dr. Hairston enjoys traveling with his wife Cherry and two children, as well as sporting clays, cooking, and fencing.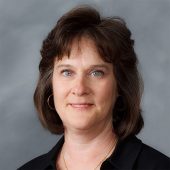 Karen M. Bennett
Assistant Dean for Academic Advising
125 Reynolda Hall
336.758.3320
bennekm3@wfu.edu
Assistant Dean Bennett received her B.S. degree from Winston-Salem State University and the Master of Arts in Liberal Studies from Wake Forest. She joined the staff of Wake Forest in 1985 and served in the Department of English and the Program of Academic Support Services until 1995 when she joined the Dean's Office. Since then she has been responsible for administering academic policies and procedures, assisting with student/faculty concerns and assisting with the recruitment and training of academic advisers. She works closely with faculty and staff advisers and their advisees to enhance the advising experience. She helps coordinate New Student Orientation and serves as the contact for Bulletin revisions for the office.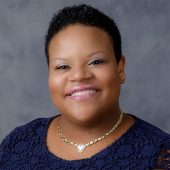 Cherise James
Director of Orientation, New Student and Transitions Programs
125 Reynolda Hall
336.758.2310
orientation@wfu.edu
Dr. James received her Bachelors of Science degree in public relations from the College of Journalism and Communication at the University of Florida and her Master's degree in College Student Affairs with an emphasis in Conflict Analysis and Resolution from Nova Southeastern University. She later obtained a Doctor of Philosophy (PhD) in Educational Studies with a Concentration in Higher Education as well as earning a Certificate in Peace and Conflict Studies from the University of North Carolina at Greensboro.
Dr. James worked several years in Residence Life & Housing at Wake Forest University where she served as the Resident Coordinator for South Campus for 4 years and then became the Assistant Director of Residence Life.
Her current role as the Associate Director of Orientation and Lower Division Programming, which falls under both the Office of the Dean of the College as well as the Office of the Dean of Students, allows her the opportunity to work collaboratively with offices across campus that deliver programs to first-year students, sophomores, and transfer students.
Sarah Hefner
Academic Coordinator
125 Reynolda Hall
336.758.3320
hefners@wfu.edu
Sarah Hefner received her Bachelor of Arts in Development Studies, a major that combined the fields of International Relations, Africana, and Urban Studies with a focus on education, from Davidson College. While at Davidson, Sarah worked as a student assistant for the Office of Academic Affairs. Sarah joined the Office of Academic Advising as Academic Coordinator in November 2021.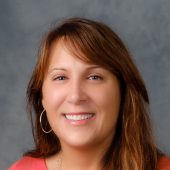 Margaret Clayton
Academic Reporting Analyst & Academic Counselor
125 Reynolda Hall
336.758.3105
claytom@wfu.edu
Margaret Clayton earned her Bachelor of Science degree in Family and Community Services from the College of Human Ecology at East Carolina University and her Master of Arts degree in Child Development at East Carolina University. Margaret brings over twenty years of higher education experience to the Office of Academic Advising. She began her career in higher education as a graduate assistant in the athletic department at East Carolina University working with at-risk student-athletes as well as overseeing the tutoring program for the athletic department. After serving as a graduate assistant, she was hired full-time as the athletic academic advisor for the football team and continued to serve as the tutor coordinator for all sports in the athletic department. These experiences started a lifelong journey of her higher education career. Over the years, she has worked advising students in athletics, and in departments on different campuses (East Carolina University, Georgia Institute of Technology, Winston Salem State University, Davidson County Community College, and Forsyth Technical Community College), as well as worked in the registrar's office at Georgia Institute of Technology, and the last eight years in the Office of the University Registrar's Office at Wake Forest. In her free time, Margaret loves college football and spending time with her children, family, and friends.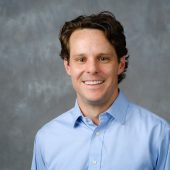 Bert Ellison
Academic Counselor and Pre-Engineering / STEM Advisor
125 Reynolda Hall
336.758.3111
bert@wfu.edu
Bert Ellison earned his PhD in Sociology in the City, Culture, and Community program at Tulane University, where he studied the formation of college students' sense of belonging during the first year of undergraduate enrollment. Prior to working at Wake Forest University and during his time as a doctoral student, Bert collaborated with Tulane University's Office of Retention & Student Success and the Office of Academic & Career Advising on a variety of initiatives ranging from technology innovation to first-year advising. Prior to starting his doctoral studies, Bert worked as a Senior Academic & Career Advisor at Tulane University and as an Admissions Counselor at The University of New Orleans. He also holds a Master of Divinity degree from Duke University and a Bachelor of Science degree in Psychology from The University of North Carolina at Chapel Hill. He's thrilled to be a part of the OAA staff and is hopeful for many years of collaborative partnership with the WFU community. North Carolina has always been home, and Bert is excited to be here with his wife Ashley Garner Ellison (WFU class of 2008) and two sons (WFU classes of 2041 and 2043, respectively).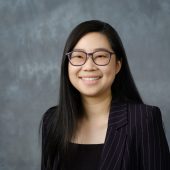 Ruiting Gong
Academic Counselor
125 Reynolda Hall
336.758.3112
gongr@wfu.edu
Ruiting was born and raised in Shanghai, China. She earned her Bachelor of Arts in Economics from Shanghai University and Master of Arts in School counseling from Northern State University in Aberdeen, South Dakota. After finishing graduate school, she began as an academic counselor in New Oasis International Education working with international high school students who studied abroad. In the past three and half years, she served over two hundred students and helped them along with their way to colleges. She is excited to join the team and looks forward to working with WFU students. During her leisure time, she enjoys baking, sewing, and cooking.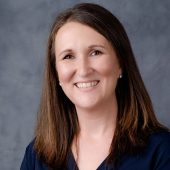 Wendi Zongker
Senior Academic Counselor
125 Reynolda Hall
336.758.3103
zongkewm@wfu.edu
Ms. Zongker earned her Bachelor of Arts in Communication from the University of North Florida and her Master of Arts in Journalism and Mass Communication from the University of Georgia. She began her career in higher education at One-Stop Student Services at UNF advising students on undergraduate admission, student records and registration, and financial aid. She worked in the Office of the Registrar at UNF before relocating to North Carolina in February 2017. She joined the Advising staff in the Office of the Dean of the College in May 2017.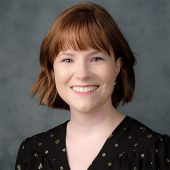 Maggie Sheridan
Senior Academic Counselor
125 Reynolda Hall
336.758.3101
sheridml@wfu.edu
Maggie Sheridan was born and raised in Florida. She attended Stetson University (Go Hatters!) where she received both a B.A. (2010) and an M.A. (2013) in English. Having discovered her passion for advising as a graduate assistant in Stetson's Office of Career Development and Academic Advising, Maggie continued this line of work in 2013 with a 2-year fellowship at Elon University in Burlington, NC. Afterward, she found herself in Pirate Country, working in the Thomas Harriot College of Arts and Sciences at East Carolina University from June 2015 to November 2017. Maggie joined the Office of Academic Advising in November 2017 and is excited to work with both incoming and current students as they assess the realistic and timely achievement of their personal, academic, and professional goals.
Elka Staley
Academic Counselor
125 Reynolda Hall
336.758.3102
staleye@wfu.edu
Elka Staley received both her BA and MA in English from the University of New Orleans. Since 2012, she has served multiple roles in the English, Modern Languages and Cultural Studies Department at Nicholls State University in Thibodaux, Louisiana, including Associate Writing Program Administrator, Literary Studies Advisor, and also as the Assessment Coordinator for the university. As a new resident of North Carolina ('21) she enjoys exploring the natural beauty of her new state with her husband and two dogs. She loves helping students plan and actualize their futures based on their passions and service to others, which is why she is delighted to be an Academic Counselor for Wake Forest University.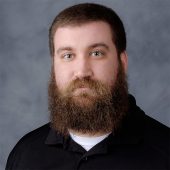 Shane M. Weimer
Senior Academic Counselor
125 Reynolda Hall
336.758.3104
weimersm@wfu.edu
Shane Weimer grew up just south of Winston-Salem in Salisbury, North Carolina. After graduating from Brevard College with a B.A. in Mathematics and a minor in Psychology, he joined the Office of Academic Advising in 2011. He, along with another academic counselor, oversees the Wake Forest Student Advising Program. He has a passion for working with students and helping them achieve their goals.
Gianna Medina
Academic Counselor
125 Reynolda Hall

My name is Gianna Medina. My mother has spent her career working in the nonprofit world, which has influenced me to work in education. I have two younger siblings from my father and stepmom. I've moved around a bit, but mostly spent my younger years in Florida and then moved to Georgia for high school. I graduated from The University of Georgia with a degree in Anthropology. I worked in college access with the Georgia College Advising Corps and for the Houston Independent School District in Texas. I became interested in retention while working with former students which led me to pursue a Master's in Student Affairs Administration in Higher Education at UNC Greensboro. I was previously working in Residence Life at Salem College. I like reading, cooking and eating, sightseeing/traveling, watching documentaries,  horror/scifi movies, and Discovery+, and I'm into various fandoms. I currently live with my partner, who is a Winston-Salem native, my bonus son, my cat VanGogh, my bonus dog, Bentley and a fish named Thunder Cookie.