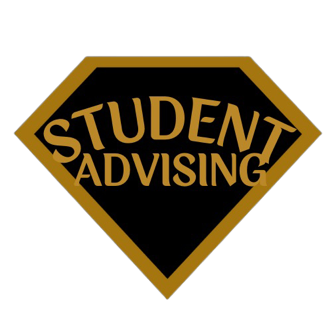 "Your First Friend in the Forest"
The Fall 2024 Student Adviser Application is now LIVE!!!
The Fall 2024 RETURNING Student Adviser Application is HERE
---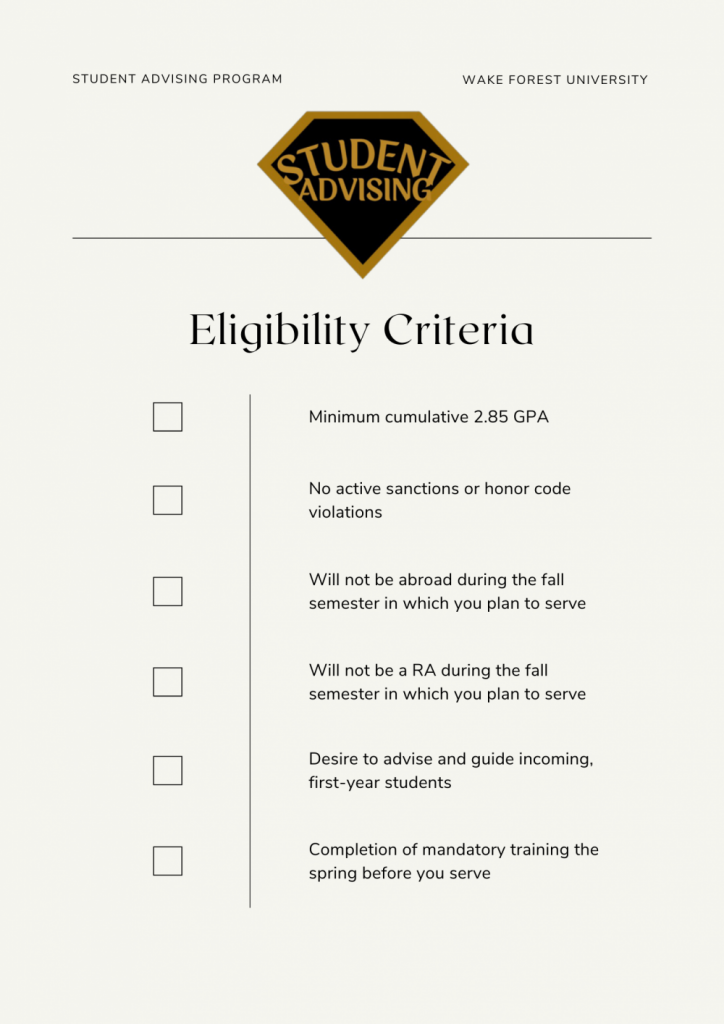 TOP 10 REASONS TO BECOME A DEMON DEACON
Sorry… we're a little biased
You'll be surrounded by driven, capable, hard-working students with interests that range from Engineering to Philosophy.
Over 90% of Wake Forest faculty hold doctorates or terminal degrees in their field. Here at WFU, the people teaching your classes will know your name and want you to succeed.
Whether you're rolling the quad after a big game or attending LoveFeast for the first time, Wake Forest has a tradition just for you!
Pro Humanitate means "for humanity." Here at WFU, you'll be joining a community of like-minded individuals working toward a greater good. Want to know more? Check out the Office of Civic and Community Engagement.
It's so popular, WFU devotes an entire day to it! And let's be honest… not every university affords students, especially first-years, the opportunity to learn and create alongside their faculty.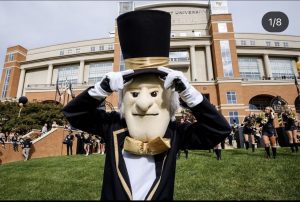 WFU is small enough for you to actually to get to know your peers, on and off the field. Not only will you be cheering for your fellow Deacs, but you'll know their names!
With a focus on holistic, multidimensional well-being, the facilities at Wake Forest will support your mind, body, and spirit. Whether you need to decompress or gear up for something tough, the facilities at WFU have you covered.
No two students have the same experience at Wake Forest. With 45 majors, 60 minors, and 200+ student organizations from which to choose, you'll be able to tailor your time here from start to finish. Explore broadly the liberal arts, and play the intellectual field every chance you get!
---
---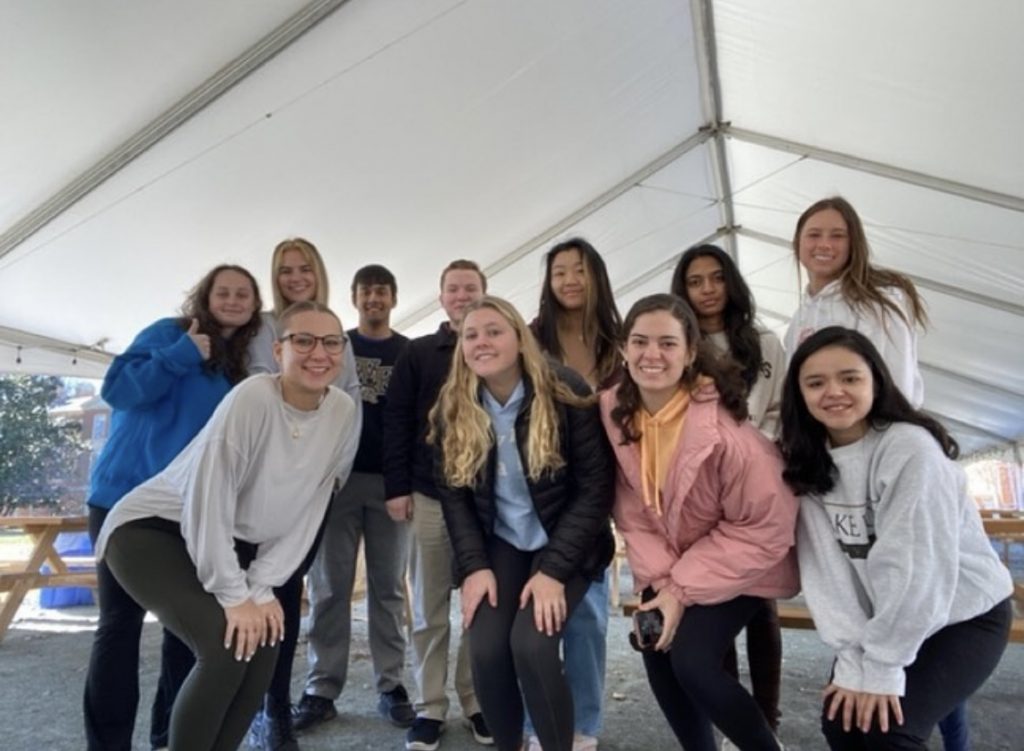 ---
Each year, incoming students are assigned both a Lower-Division Faculty/Staff Adviser and Student Adviser. In tandem, Student Advisers serve as a guide throughout orientation and a student's first semester. Student Advisers assist the Lower-Division Adviser with individual and small group advising by offering insight on class selection, building a social network, and academic support services. They are trained to answer most general academic inquiries. Working closely with Lower-Division Advisers and OAA, Student Advisers support their peers in developing academic plans built on values, goals, and career aspirations.
---